About Our History
Shortly after World War II, H. Denver Rhome was discharged from the Navy and came to Monessen from Mt. Pleasant to start his own funeral home. With experience in funeral service at the David Woodward Funeral Home prior to the World War he felt the time was right to start his own. Established in 1948 Rhome Funeral Home went into a partnership with R. S. Kelly Mortuary and later became solely Rhome Funeral Home Inc. H. Denver Rhome always had the vision and forsight to see a family owned business where all faiths can be served on a personal level at the time of their loss. He operated the funeral home solely from 1948 to 1969 at 688 Mckee Ave then moved to 1209 Grand Blvd and held a grand opening in April of that same year. In 1967, his son David Rhome joined his father as a licensed funeral director thus putting into fruition the vision of a family owned and operated business that H. Denver Rhome had dreamed of.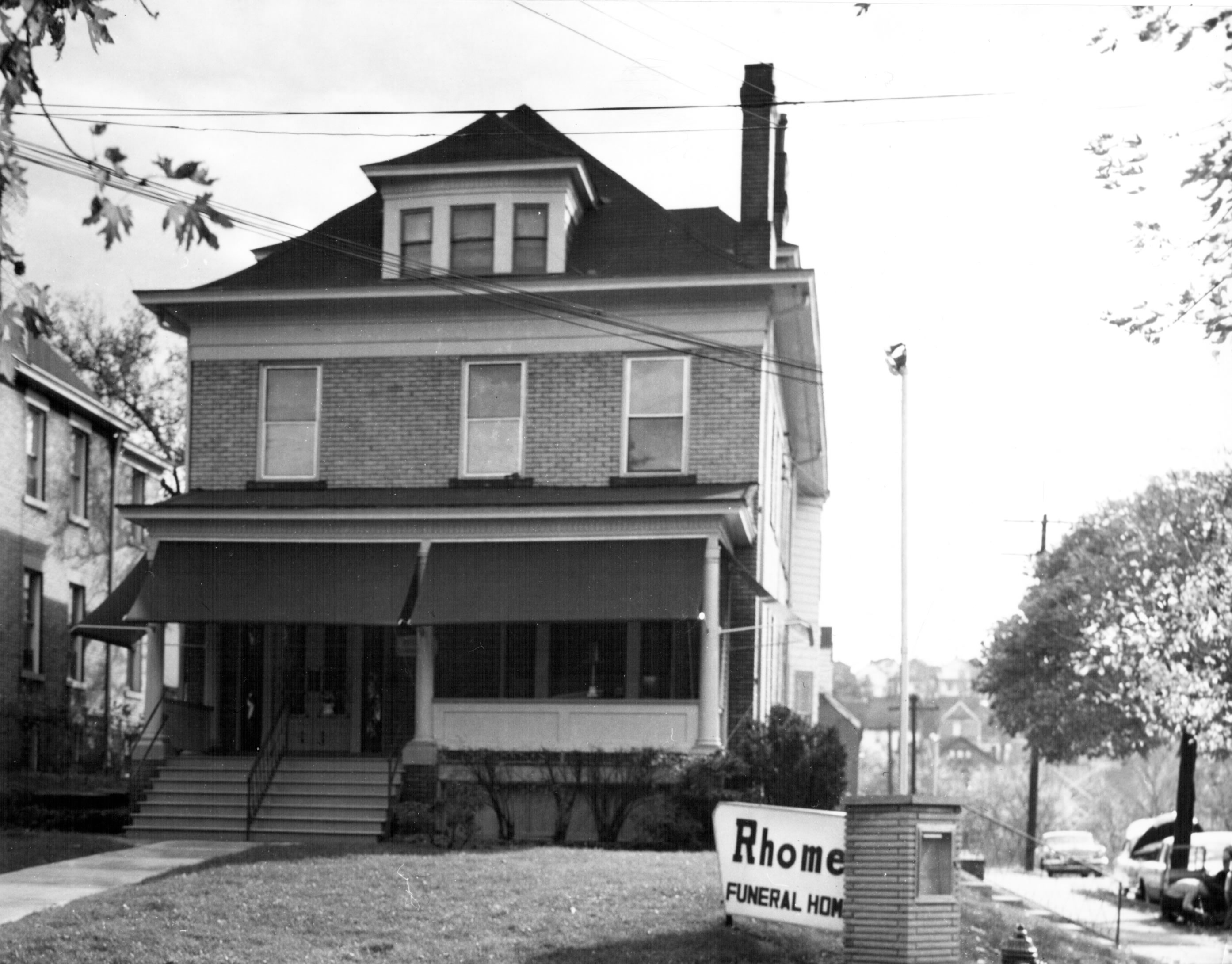 Rhome Funeral Home 1948
Continuing the tradition, David Rhome had brought upon his son, Matthew Rhome, as a funeral director in 1998 and then in 2000 Chris Rhome was also brought into the fold as a director as well. The Rhome family is well known in the community and has always provided the utmost service expectatations at a fair and reasonable price for the community H. Denver Rhome started this business on a handshake and a smile and David, Matthew, Chris still operate that way till this day on his philosophy of trust.
We are located in the heart of Monessen. 1209 Grand Boulevard, Monessen, PA 15062
E-mail for more information: customer@rhomefuneralhome.com